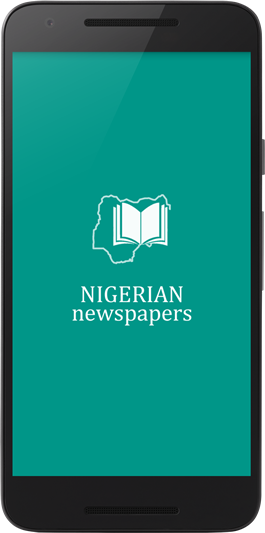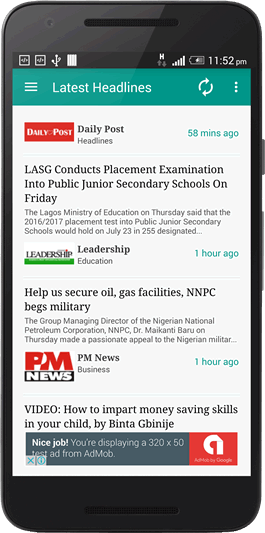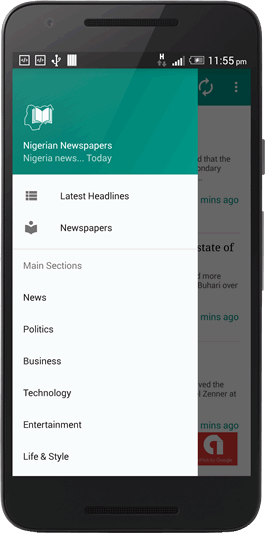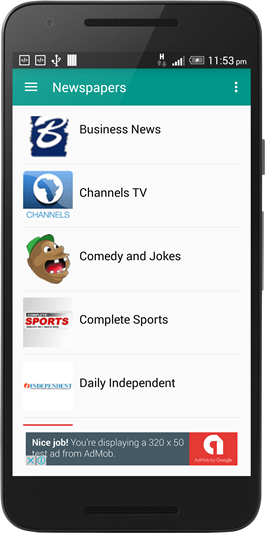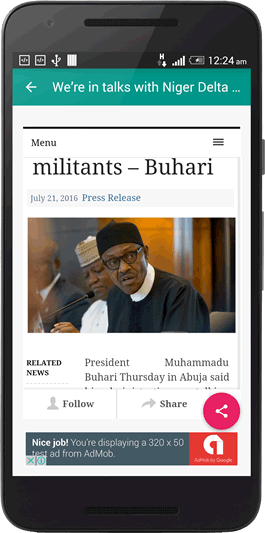 Rating in App Store

5.0/ 5.0 stars - 9 ratings
What's more?
With over 60 news sources (Newspapers, magazines and major blogs), you get all the news and latest Nigeria news from the magazines and newspapers. You can customize the list so that you don't see what you don't see what you don't like to see. Amazing, right?
Nigerian Newspaper is totally free, so you can download it for free from the play store/app world of your phone and/or tablets.
Follow the links below to download the app for your phone.
Download app (FREE)
Do you have a news, blog or magazine website that is focused on Nigeria and/or Nigerian content?
We happen to have a free spot for you. Fill in your details and we will take it from there.